What Will Your Legacy Be?
 
A Message from Our Carillon Circle Chair:
I am honored to serve as volunteer chair of Carillon Circle, a post I shared with my husband Ken Lomax, ANR71M, until his passing in 2018. Ken and I always welcomed and appreciated the friendly conversations our Blue Hen gear sparked in our travels, and these heartwarming encounters fueled our pride in UD. As ambassadors of the University, we loved sharing with others the incredible accomplishments by UD students, alumni, and faculty - including groundbreaking and life-saving research - that impact our community and the world.
It was this overwhelming pride and desire to give back that led Ken and me to include UD in our estate plans. The University has offered great flexibility with our planning, allowing us to specify our intentions to reflect each of our own areas of interest. Knowing that our appreciation for UD will be commemorated in programs personally meaningful to each of us and enhance experiences for those following in our footsteps is extremely satisfying.
Whatever your passion may be, you can invest in that goal with a designated legacy to UD.
UD is a special place and will always hold a piece of my heart. If you have already included UD in your will or other estate plan, thank you. If you have not, I encourage you to explore the gift planning options presented on this website and to request a confidential conversation with a member of the University's development team to discuss the legacy you'd like to leave. Thank you for considering this great University in your estate planning, and I look forward to welcoming you to Carillon Circle one day soon.
Best regards,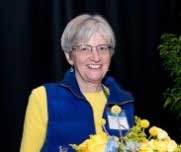 Nancy Beltz Lomax AS71
Chair, Carillon Circle
NEW LAW: Federal economic stimulus legislation may affect your giving.
Special Tax Incentives for Giving