What Will Your Legacy Be?
 
A Message from Our Carillon Circle Chair:
Hello, fellow Blue Hens and dear friends of University of Delaware. Welcome to the University's Office of Gift Planning. If you're just starting the estate planning process or are amending your existing plan, I do hope you are considering a gift to a favorite project or program at UD.
My late husband Ken, ANR71M, and I wanted to give back to UD in a way personally meaningful to us, because our UD friendships, education and experiences meant so much and remained a big part of our lives. By including a designated portion to UD in our will, we will fully endow two funds -- one to benefit students in cooperative extension and one to those pursuing the biological sciences. The financial support will provide similar life-changing educational opportunities from which Ken and I benefitted. Knowing that we will be assisting generations of students who are the future of our respective professions is extremely rewarding.
There are plenty of options to achieve your strategic philanthropic goals. If you aren't sure where to start, just think about the people and programs that impacted you and your family, and then imagine what it will be like to know you can give future Blue Hens those same opportunities. You, too, will be rewarded knowing that the people and places that shaped your life will be benefit from your future generosity.

Blue Hens Forever,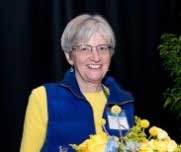 Nancy Beltz Lomax AS71
Chair, Carillon Circle
The IRA Charitable Rollover Gift Annuity Plan